High level Registy replacement plan¶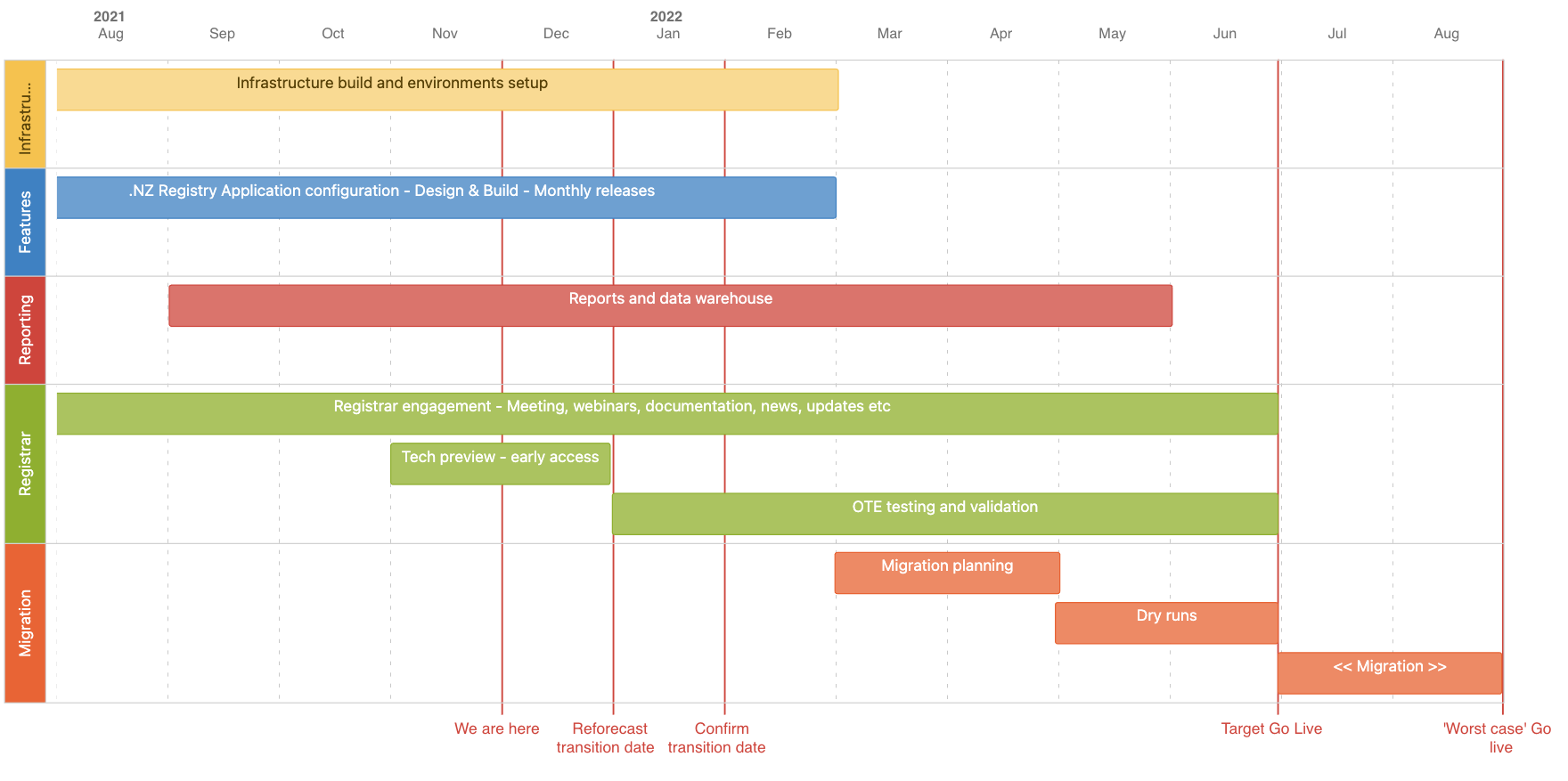 November Key Timetable Update
22 December 2021: your nominated key contact will receive connection forms for setting up access to the operational testing environment (OTE).
31 January 2022: your target date for sending it back to us. Target date for InternetNZ to set the go-live date.
February-March 2022: you'll receive a new IRS service connection agreement. Formal OTE staggered testing starts.
March-April 2022: your deadline for sending the connection agreement back to us.
April-May 2022: registrar testing within the OTE.
June 2022: official testing ends and production onboarding kicks off.
June-September 2022: time frame for the IRS to go live - noting this could be as early as late June