High level Registy replacement plan¶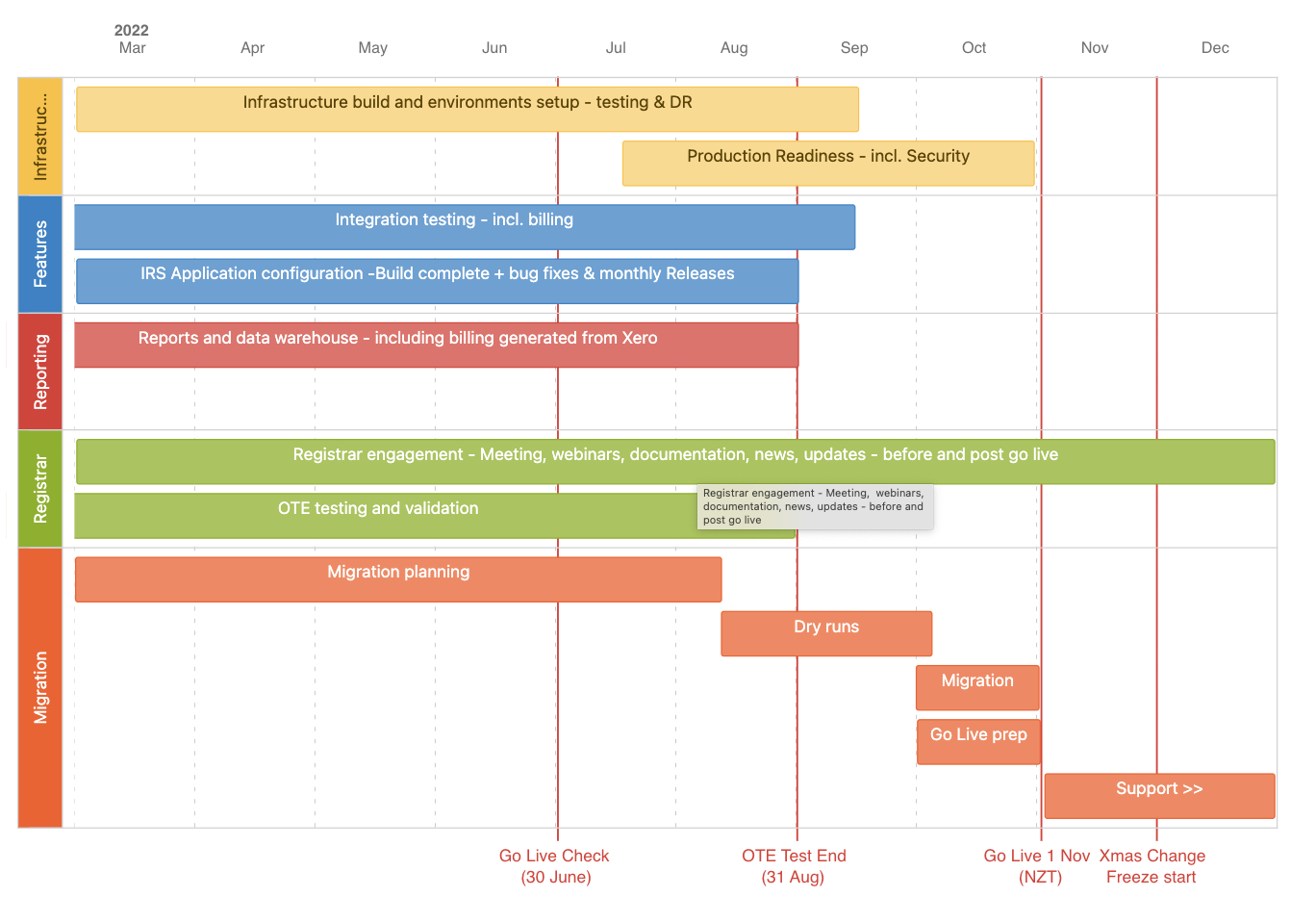 Key Timetable Update
The go-live date for the new InternetNZ Registry System (IRS) is Tuesday, 1 November 2022, NZDT _
Done - 2 August 2022 — legacy SRS RPS environment will be switched off, as we have not had a release to the SRS since February 2021, and there is no current usage by registrars.

Done - 31 August 2022 — all registrars must complete their own testing against the InternetNZ Registry System (IRS) in the operational testing environment (OTE), regardless of previous experience using the platform with other TLDs. You can find the technical testing guide on the InternetNZ Product Documentation website

Done - 23 September 2022 — all batch/bulk transfer requests carried by InternetNZ Registry Support on the legacy SRS will freeze. The existing requests will be processed and finalised. On 23 September - 1 November, we will accept no new bulk transfer requests.

Done - September 2022 — we will send out mandatory operational tests focused on .nz-specific features or self-certification documents. All registrars must complete these tests in OTE as part of the IRS onboarding process.

Done - September — we will create your registrar profiles in the production environment. In early October, you will be able to log in, check details, add IP addresses to your allow lists, and create any other user IDs and registrar contacts you will need on go-live day.

28th October 2022, NZDT we will send out EPP credentials for any registrar the missed the IRS Production setup window.

1 November 2022, NZDT Data migration and go-live on the new InternetNZ Registry System (IRS).